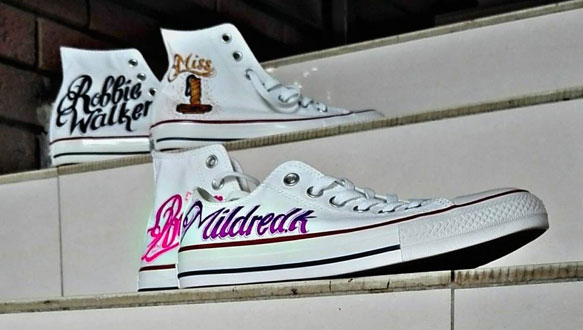 Custom Kicks – Custom Converse Sneakers
"Learn to look after your staff first and the rest will follow" - Richard Branson.
Team Digital Colour Bar saw the year in with a pair of custom designed Converse sneakers.
The unique personality of each employee was beautifully captured by Graffiti Artist Thabiso – be sure to call us for his contact details for an artistic add on to any event.
We would not be who we are without each and every person in our team… There is a Zen proverb that says "If we are facing in the right direction, all we have to do is keep walking"
We are busy and loving it – one thing is for sure: we will be wearing our custom kicks for tailor-made client solutions.
Kim & Nat